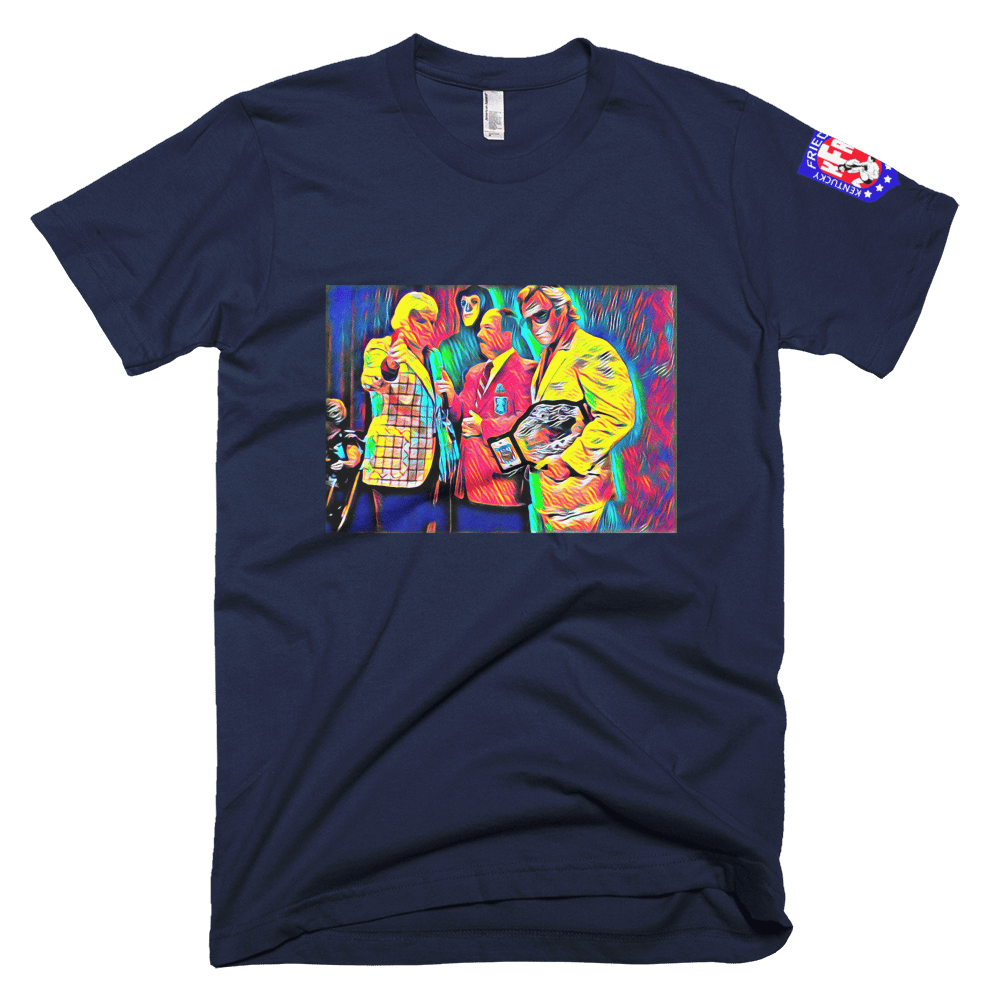 Brain with Behemoth, Bock, Belt.
When the patriarch of the Heenan Family cuts a promo, it's a work of art. So is this brilliant piece of wrestling history captured on canvas and on an AWA—American (Wrasslin') Apparel 100% premium ringspun cotton tee. This exquisite piece is framed by a subtle, vintage-distressed border.
When you wear this shirt on the mean streets of Chicago—or whatever rough, dodgy neighborhood you humanoids live in—you can breathe a little easier knowing Mr. Pure Class himself, the former AWA World champion, is watching your back via a nifty rear neckline logo illustrated by Hannah-Barbarian artist Travis Heckel.
The classy look is capped off with an AWA-inspired eft-sleeve shield that frankly makes me glad Verne is not alive to see it.
This American Apparel tee runs true to size and provides soft, comfortable fit without being boxy. Perfect for any social occasion this holiday season. Coming soon to canvas prints and coffee mugs.
1st Class Shipping is only $2.99 for the first shirt; $1.59 for each additional shirt.
Please 7 to 9 business days for printing and delivery.