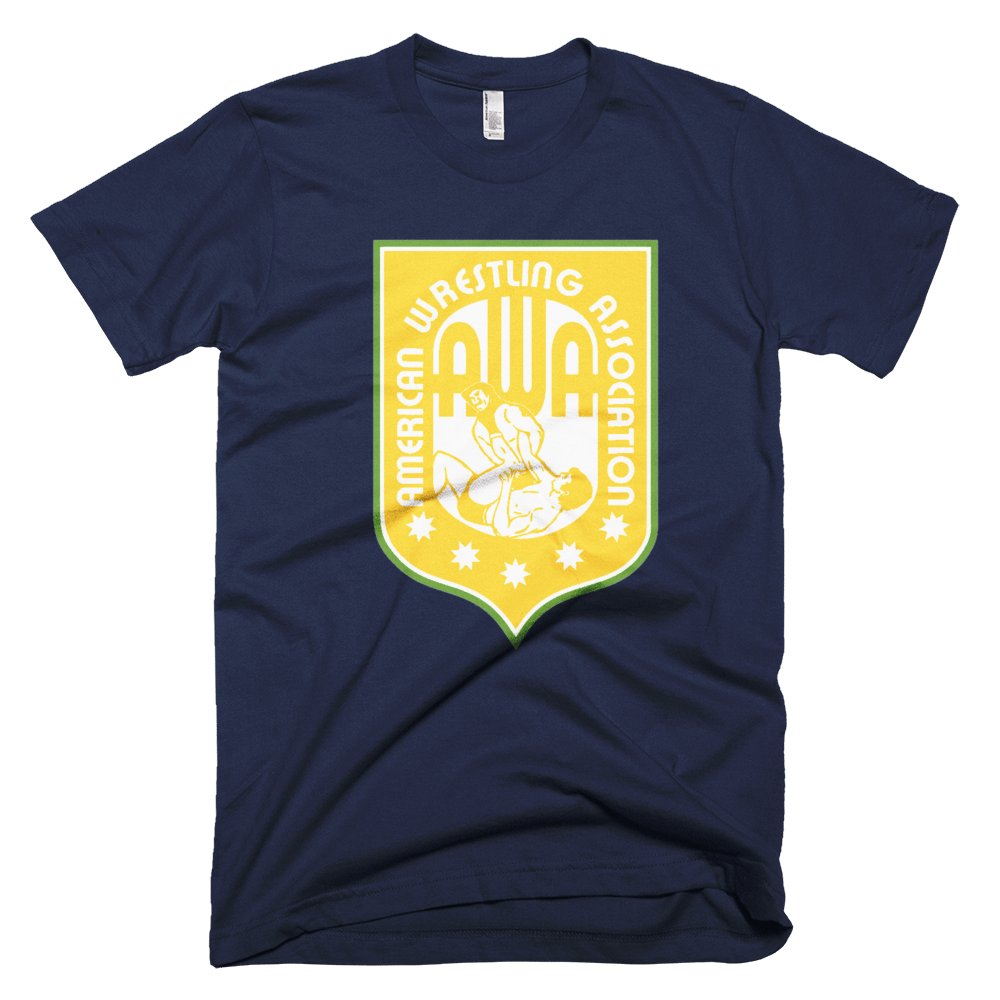 Class of the AWA Tee (American Wrasslin' Association Apparel )
It doesn't get any classier than an old-school AWA logo tastefully redesigned to pop off these American (Wrasslin') Apparel Fine Jersey 100% cotton tees.
Plus, you humanoids can add some swagger to your step knowing the former AWA World champion from Beverly Hills is watching your back on a rear neckline logo designed by Hannah-Barbarian artist Travis Heckel.
Order by Dec. 13 for Christmas Delivery. Otherwise, pease allow 7 to 9 business days for delivery.
Shipping for this item just $2.99 for your first shirt; 1.99 for each additional.