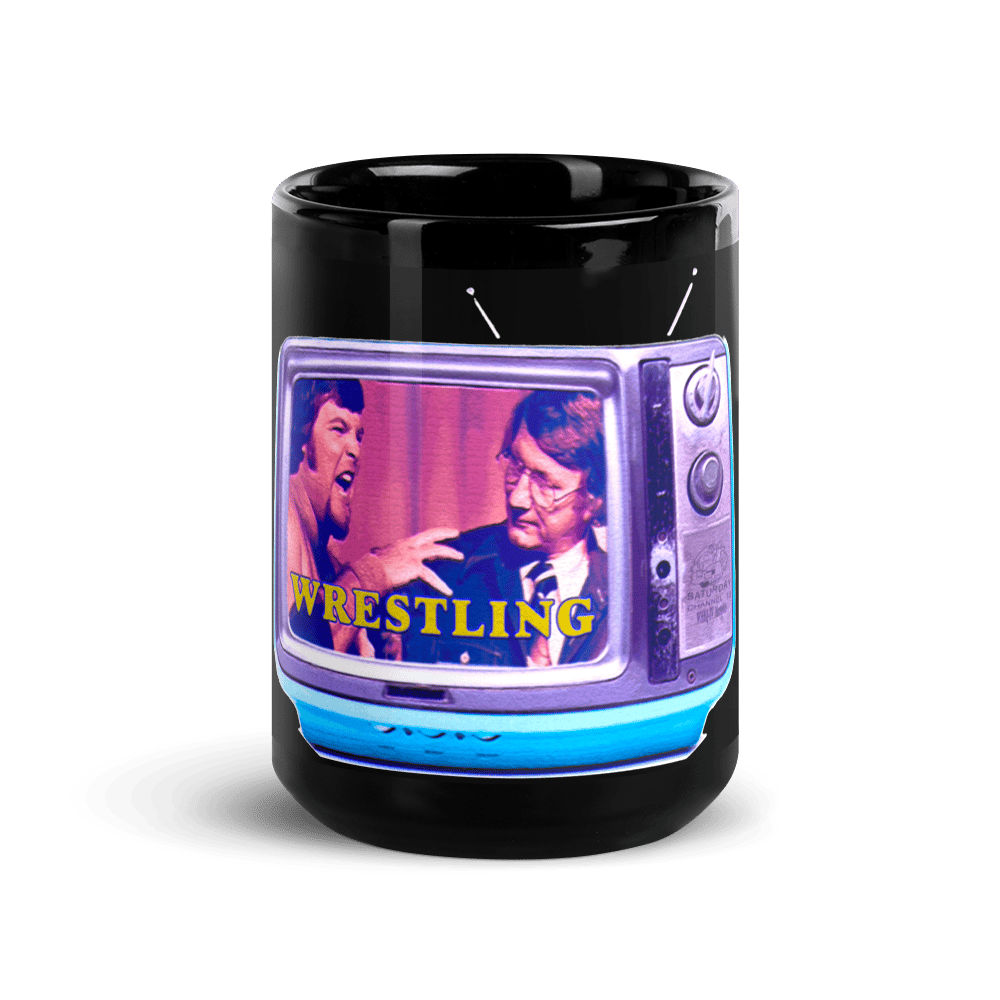 KIng's Coffee Mug (11 oz)
The King says rumor has it ol' Banana Nose could smell his neighbor's coffee brewing three houses down. Saturdays mornings, wrestling and coffee were as powerful a combination as Jackie, Donnie and Roughhouse Fargo.
Now every day can feel like Saturday morning with Lawler and Lance featured on a glossy, 11 oz cup that is sure to maintain this cool graphic for years to come.
Sturdy as the King, this glossy, tough mug is microwave and dishwasher. Feeling groggy in the morning? Pop the strap, make some coffee, jug it and get your nose to the grindstone, ready crossbody anything—or anybody—who gets in your way.
Tale of the Tape
Ceramic
11oz mug dimensions: height - 3.85" (9.8 cm), diameter - 3.35" (8.5 cm)
Microwave and dishwasher safe
Made in China. Printed in the USA
Shipped carefully in packaging that's guaranteed not to break, each mug is $15.95 plus $5 shipping within the U.S.