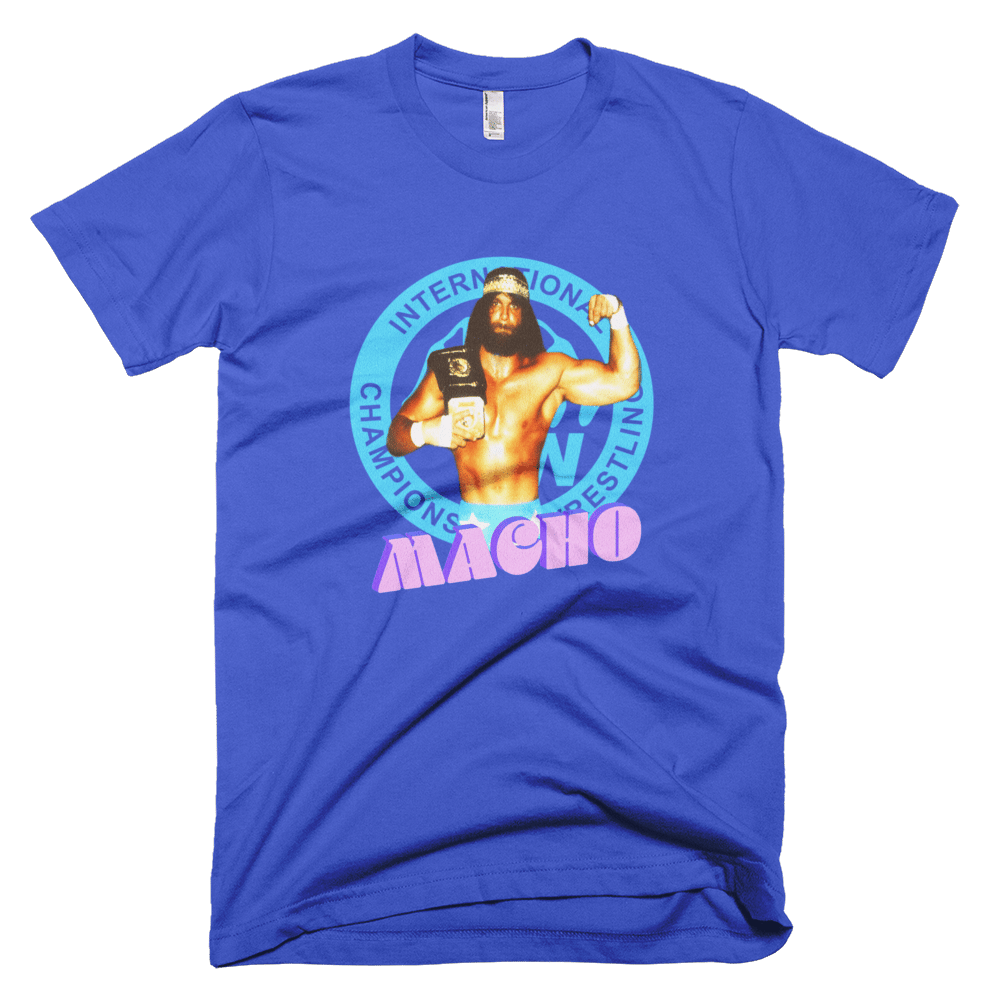 Macho Is My Name: ICW World Champion Randy Savage
Oh, yeahhhhhh! The cream will most certainly rise to the top when you're wearing this true-so-size 100% rasslin'-ring-spun cotton American Apparel 2001 Fine Jersey Tee honoring the greatest heavyweight champion of the world, "The Macho Man," Randy Savage.
Produced with the blessing of the champ's brother, "Leaping" Lanny Poffo, this is the one Savage T-shirt honoring his run on top of the ICW, which the Poffo brothers co-founded along with their father, Angelo, trusted friend, "Hustler" Rip Rogers, and a band of NWA outlaws like Ron Garvin, Bob Roop and Bob Orton Jr.
Although Savage later shined bright on the biggest stage of all, winning the WWF championship at WrestleMania IV and headlining WrestleMania V as the titleholder vs. Hulk Hogan, to the diehard ICW fans in Tennessee, Kentucky, Indiana and surrounding areas, the Macho Man was the world's best long before that.
This tee is for those ICW fans, who keep the alive the legacy of the ICW World champion so that he may live forever—baby, remember his name...Macho!
Rock 'n' Roll Express shipping with free tracking is only $2.99 for your first tee; each tee after that is just 99 cents! Freak out