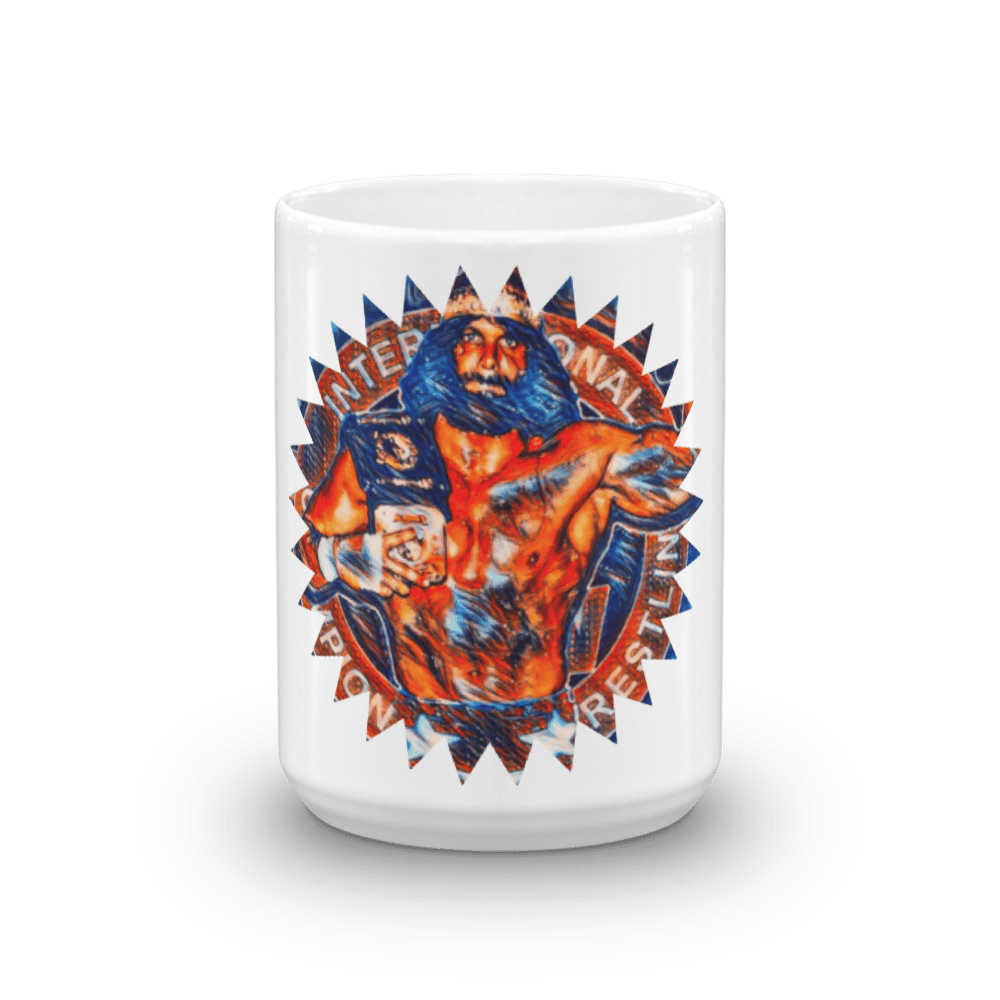 The Macho Man was right—the cream always rises to the top. And so will your coffee creamer when you're drinking from the most macho mug you could ever want. I can't guarantee you'll pick up a hot chick with this mug, but it certainly can't hurt your chances.
Plus, the coffee is guaranteed to be approximately 34% stronger served in this vibrant sheen mug that pays homage to the legacy of the greatest band of outlaws the wrestling biz has ever known.
Seriously, though, the logo really pops on this high-quality, glossy white mug—shipping is $5.99 because it ships in a special protective box to guarantee in won't go to pieces under pressure and withstand any bumps along the way—just like the Macho Man.
TALE OF THE TAPE
Logo color retains quality when dishwashed or microwaved
Ceramic
Available in 11oz (325 ml) and 15oz (444 ml) sizes
11oz mug dimensions: height - 3.85" (9.8 cm), diameter - 3.35" (8.5 cm)
15oz mug dimensions: height - 4.7" (12 cm), diameter 3.35"(8.5 cm)
Dishwasher and microwave safe
Made in China. Printed in the USA and Europe