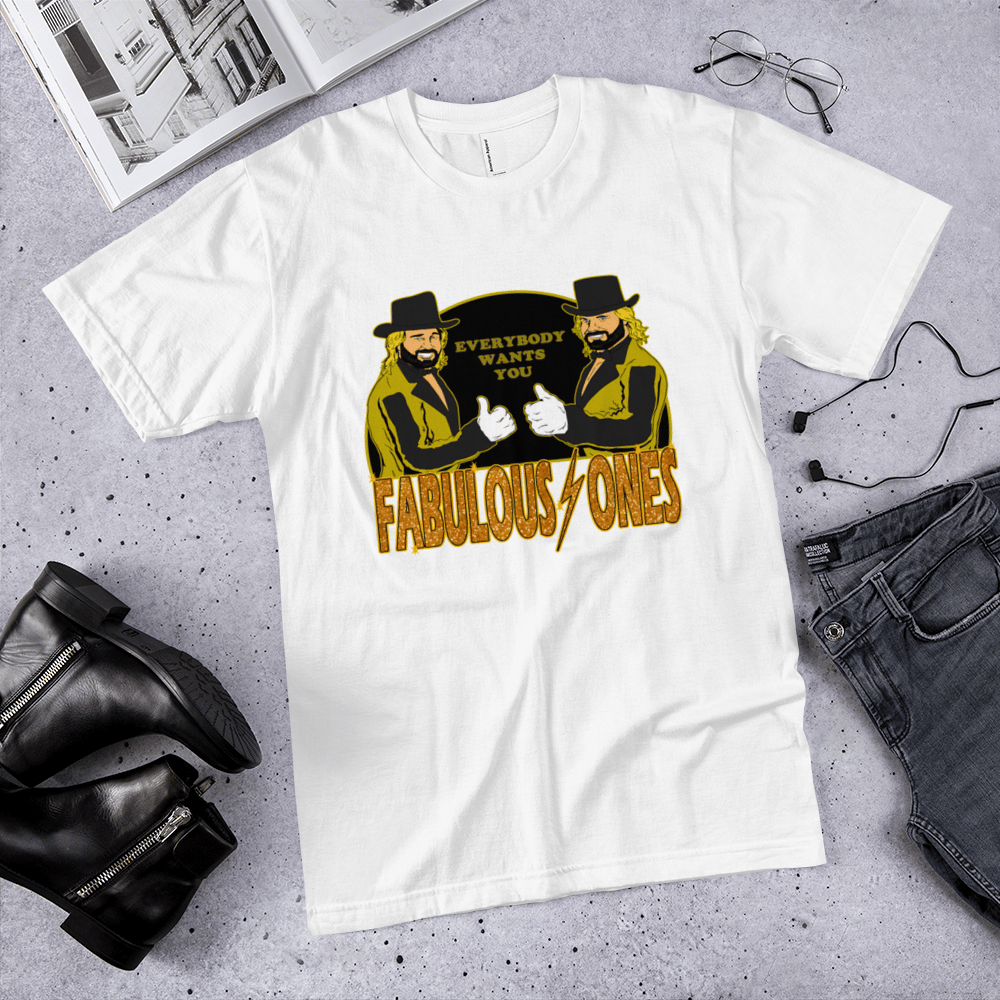 You see 'em coming at you every night
Strung on pretension, they fall for you at first sight
Everybody will want you in this Simply Fab tee that receives two thumbs from the WFIA T-shirt Committee, featuring dazzlin' artwork from Travis Heckel showcasing the sharpest-dressed tag-team that wrestlers in the '80s everywhere imitated but never duplicated, pally.
Strut your stuff in this American Apparel Unisex Fine Jersey tee that runs true to size. You know it makes you restless—it's nothing you ain't seen before. Get around town, spend your time on the run, stylin' in cotton that's 100% ringspun. You never let up, say you do it for fun. When it comes to Memphis wrestling tees...this is a fabulous one.