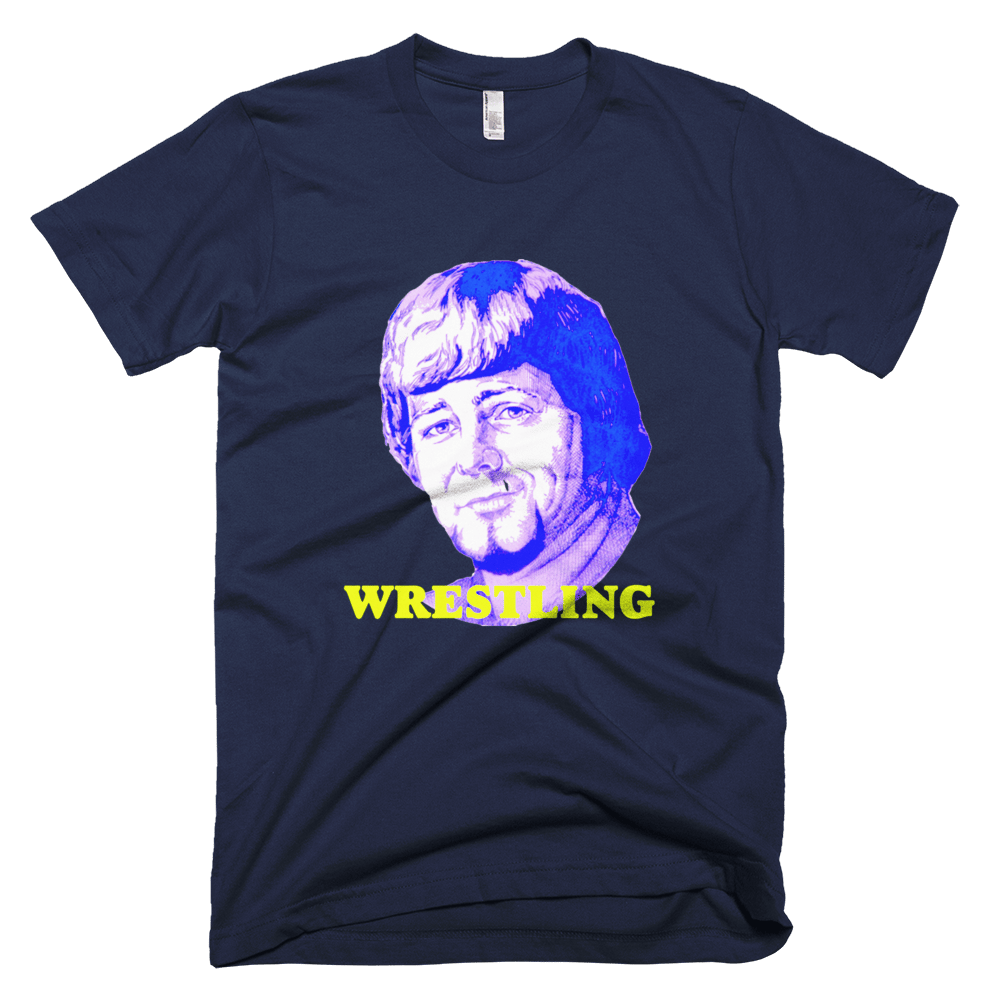 The King of Wrestling was a master on the canvas, taking his artistry to new heights whether on the blood-spattered mat the Mid-South Coliseum or on the kind that earned the Memphis native an art scholarship to Memphis State University.
This kind of championship effort deserves only the best. That's the city's No. 1 recognizable royal mug is printed with the instantly recognizable WRESTLING logo that greeted us every Saturday morning on an American Apparel Fine Jersey two in a variety of colors.
On the back, you can profess your love for your favorite rasslin' podcast with the King himself watching your back.
We a have VERY limited number of these royal treasures on hand, so order now to avoid disappointment.
Special holiday shipping: $3.99 for your first shirt; just $1 for each additional .